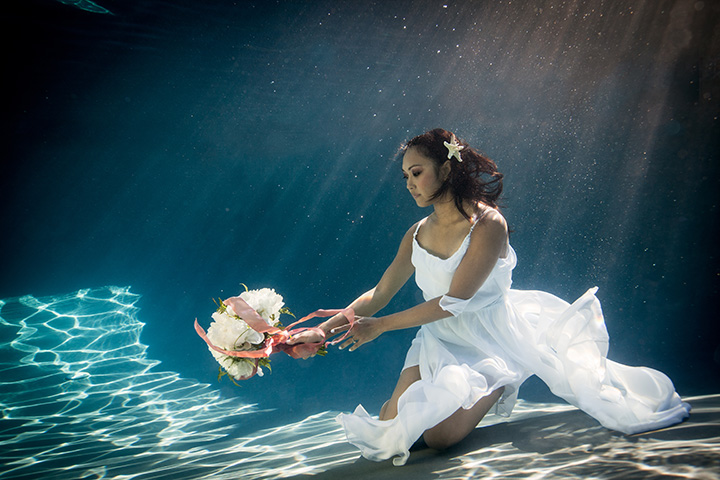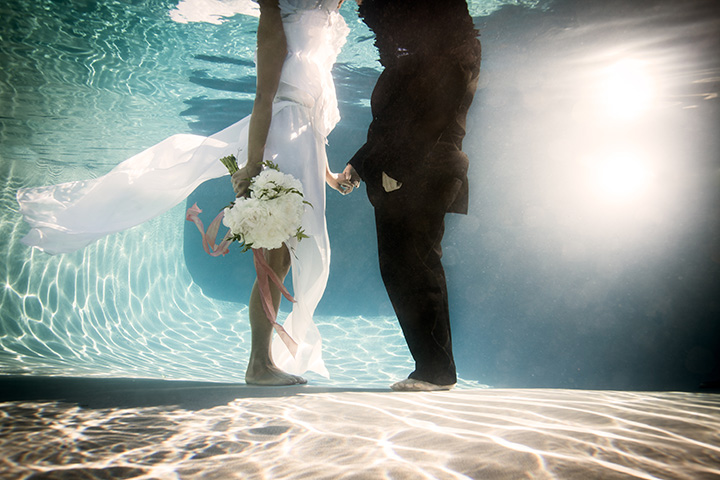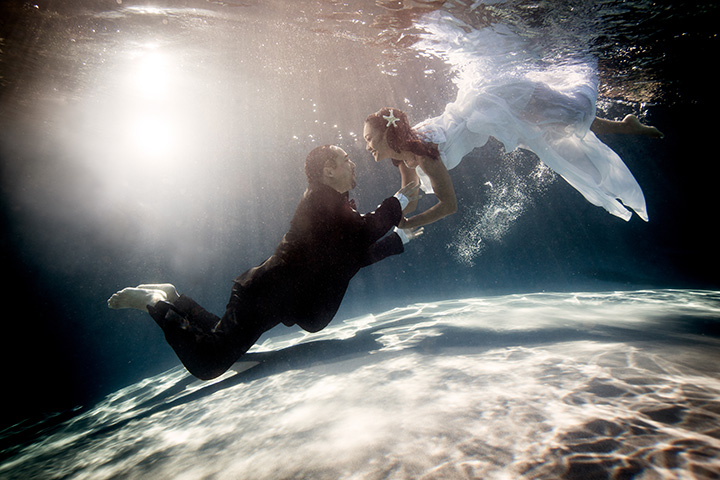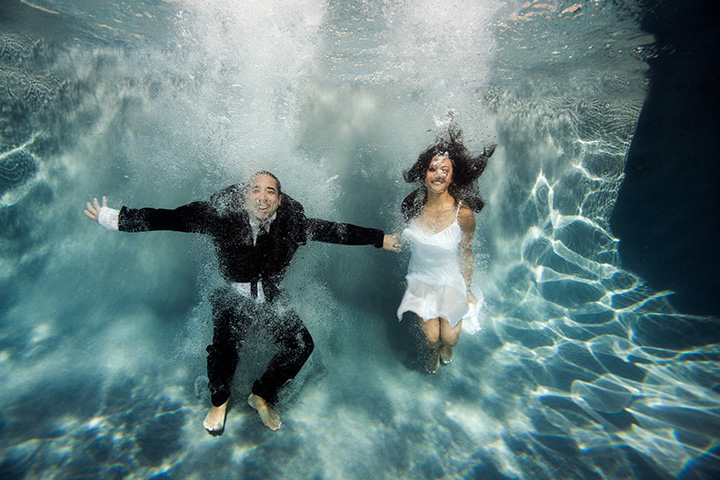 An underwater portrait is a special way to capture a moment that will last forever. And when your wedding day is all said and done, the photographs are the true memory makers! Join in me the pool to put that only-worn-once dress to great use!
Or, maybe you are recently engaged? I can create a look for you that perfectly announces the news! Check out this GORGEOUS wedding invitation I created for a lovely couple for their big day!!
If you're not ready to "take the plunge" with your own wedding dress, I have LOTS of ideas! We create a wedding "look" from the dress to the bouquet if submerging yours just isn't the thing for you! Call me! I LOVE creating these looks for brides and brides-to-be!